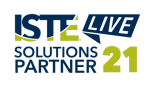 Welcome to Classroom Champions,
ISTE Attendees!
First thing's first, are you ready to win?!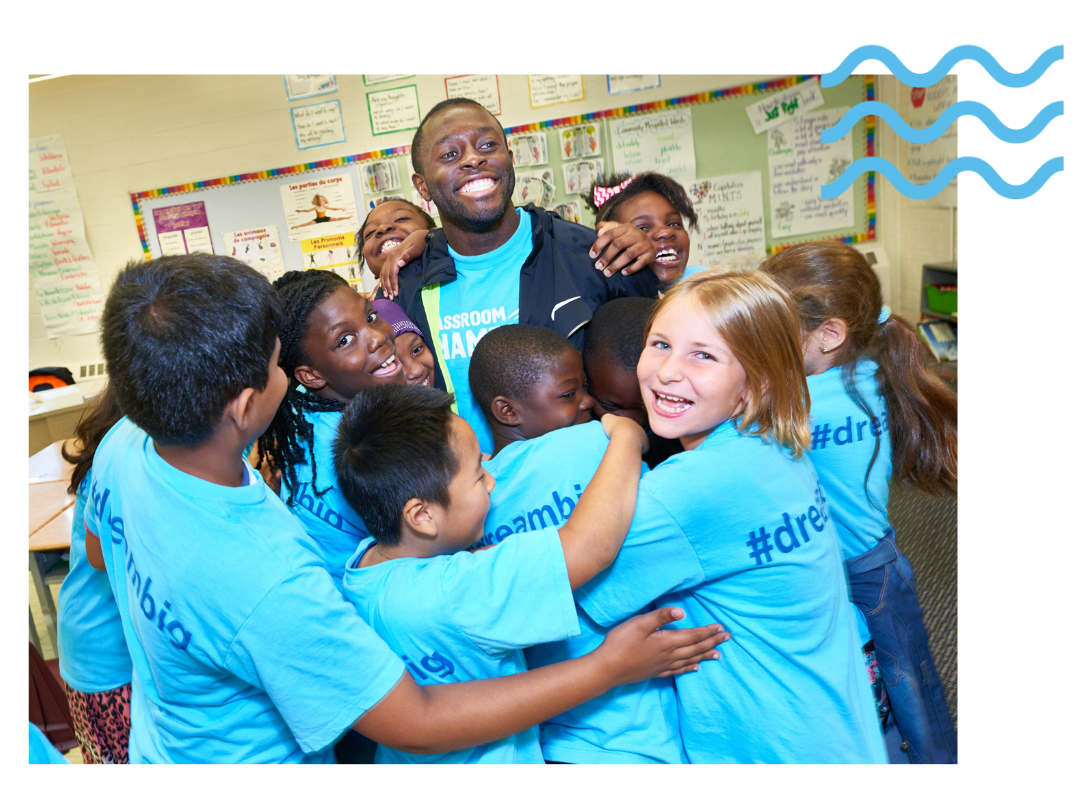 Share your email below to be entered to win one of 4 free year-long-memberships to our SEL Foundations Curriculum!
Winners will be notified by email.
Ok, now that you've entered, here's a little more about us...
Schools turn to the non-profit Classroom Champions to connect students with world-class athlete mentors. Children learn about social and emotional wellness through the athletes' personal and professional journeys.
Through a framework aligned to CASEL's competencies, Classroom Champions provides integrated SEL lessons on topics like goal setting, emotions, perseverance, and leadership, while providing curriculum training, around the clock support for teachers and schools, and resources and advice to engage families. We ensure social and emotional learning is brought to life in all pillars of your school community.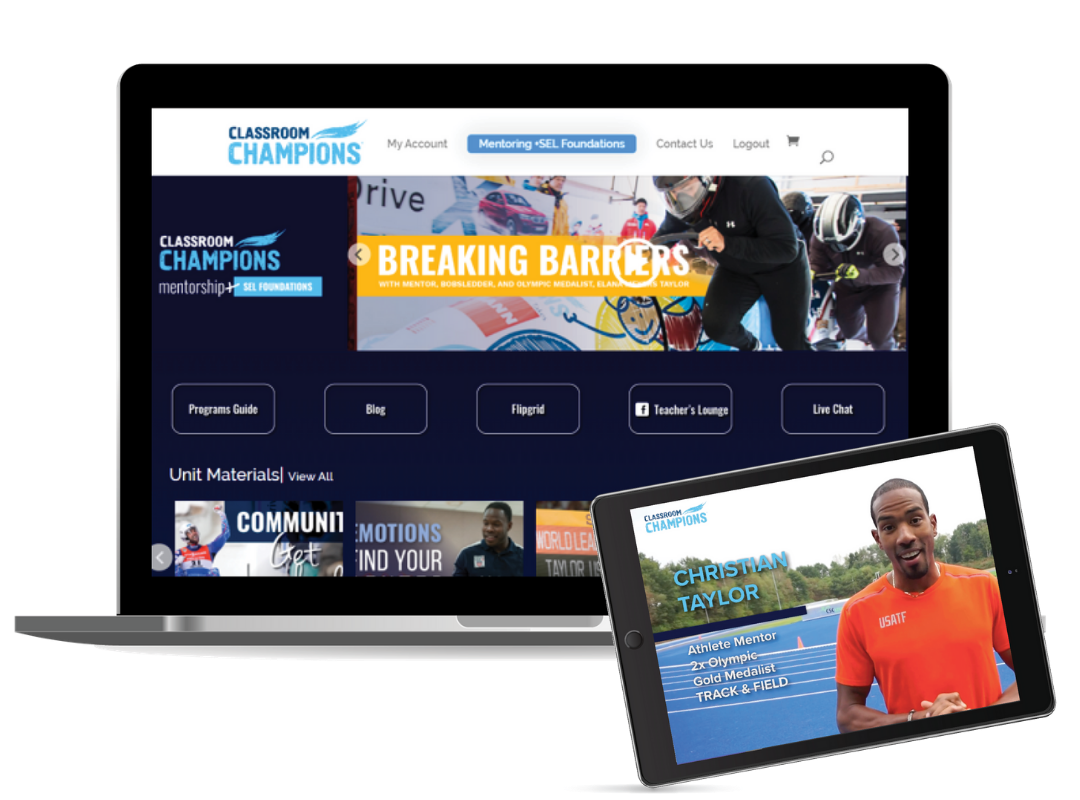 Visit our easy-to-use dashboard
You know your students best.
Our SEL Foundations Curriculum allows for authentic learning experiences.
So, go ahead, give it a whirl, at a pace that works for you and your students.
Put your feet up and watch!
Enjoy these exclusive videos just for you, where you can learn about Classroom Champions and experience content that is directly included within the curriculum!


Before you go, here's one more free resource for you!
Download our emotions wheel for your students to personalize. Brainstorm strategies to help manage various emotions, like counting backwards from 10 or taking deep breaths. Then assemble the wheel and keep it handy for when your students (or you!) need it.